'Be You' Poster features vibrant gradient effect and 3D typography with a subtle grainy texture. The 3D text effect looks similar to the strokes created by piping cream as seen on cakes and cup-cakes. The text has a mix of contrasting-colors gradient and is placed over a purple gradient background.
The poster is available for free download as high quality squarish 1080×1080 px JPG image with watermark. You can also purchase the license to get access to source PSD file along with the JPG image without watermark. Ideal for sharing with your followers on social media especially Instagram and Pinterest.
Features
Format: JPG & PSD
Dimension: 1080x1080 px
Resolution: 72 PPI
Colorful 3D Typography
Compatibility
JPG files are common image formats that are widely supported in all kinds of image editing software, including Photoshop, Illustrator, Affinity, and online picture editors.
On purchasing the premium license, you get access to its source Photoshop PSD file which enables you to see the layer structure in Adobe Photoshop. You can edit the layer styles and remove watermark using the PSD file.
Preview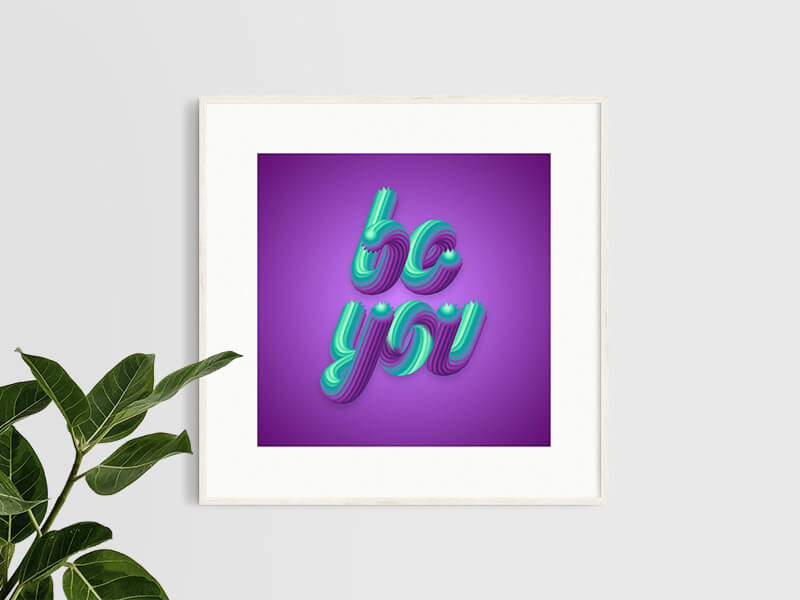 Preview of the poster mocked-up inside a frame on wall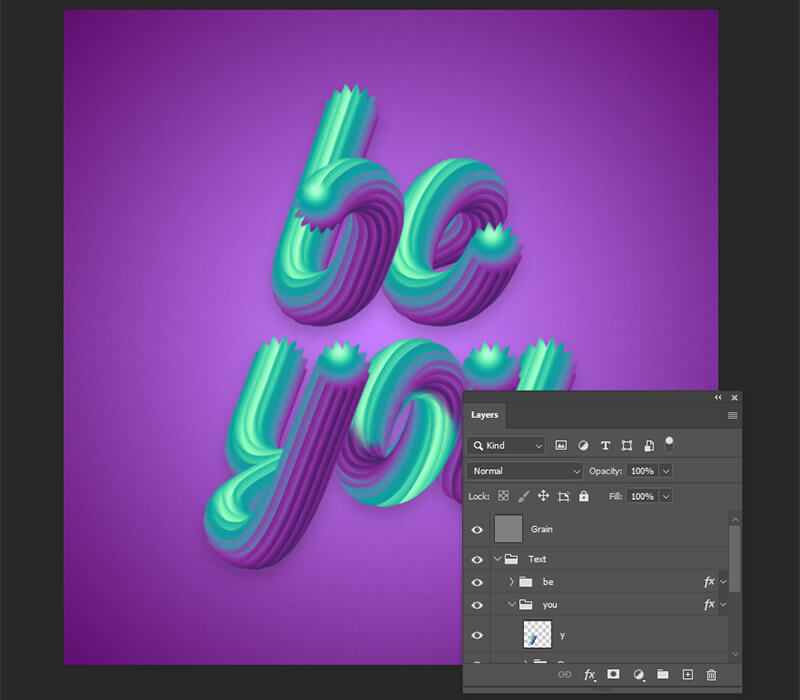 Be You Poster Photoshop Layers
Credits
The preview image of poster mockup is created using the free mockup set from GraphicsEgg.