Material Design Paper Backgrounds
A set of 10 high quality Layered Paper style backgrounds in Material Design colors. These backgrounds feature polygonal geometric shapes stacked over each other and sport shadows and a subtle grainy texture. Available in JPG image format.
At a high resolution of 300 DPI, these backgrounds are perfect for apps, websites, blog images, product promotional images, presentations and graphic design projects with a material design theme. You can see one of the backgrounds from this pack used as full screen background image in our Material App landing page template.
Features
Format: JPG
Dimension: 3000×2000 px
Resolution: 300 PPI
Material Design Colors
Subtle Grainy Texture and Shadows
10 Material Paper Backgrounds
The backgrounds have been created using different shades from Google's material color palette.
Material design colors used in the backgrounds:
Indigo
Pink
Teal
Green
Brown
Lime
Blue-Grey
Blue
Grey
Purple
Compatibility
JPG files are common image formats that are widely supported in all kinds of image editing software, including Photoshop, Illustrator, Affinity, and online picture editors.
Preview
Material Paper Backgrounds in Indigo, Teal, Purple and Brown colors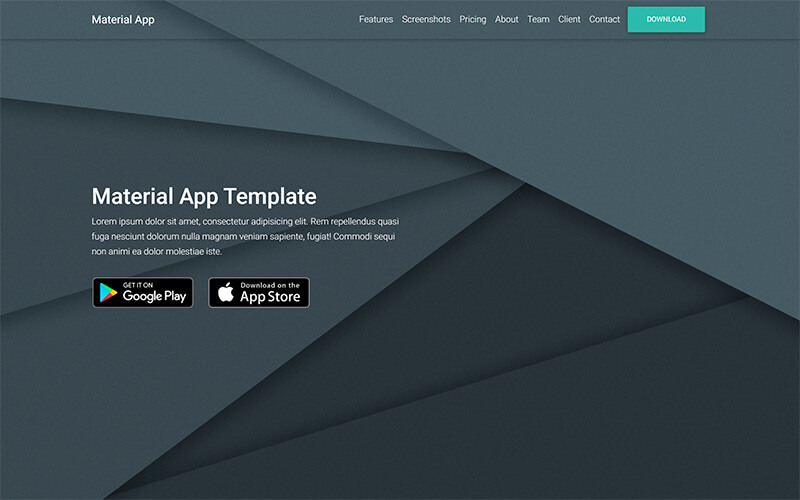 Blue Grey Background used in Material App Website Template